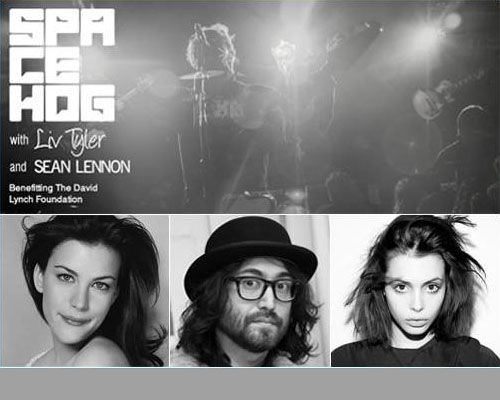 Sean Lennon: TM 'calms my brain down'
Special live stream benefit concert for the David Lynch Foundation
The English rock band Spacehog will host "Live on Earth," a special live stream benefit concert for the David Lynch Foundation, featuring Liv Tyler, Sean Lennon and Charlotte Kemp Muhl. The event will be streamed via online concert venue StageIt.com.
When you watch Spacehog, with special guests Liv Tyler, Sean Lennon, and Charlotte Kemp Muhl, the cost of your ticket will support DLF programs nationwide.
Sean Lennon: TM 'calms my brain down'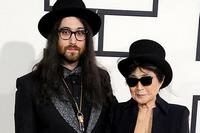 Touring the world with his new record Midnight Sun, Sean Lennon spoke in a May 2014 interview about what daily practice of meditation means to him.
Journalist asks: "Then it's safe to say your practice of transcendental meditation isn't about a higher power?"
Sean Lennon: "Right. I don't think of TM as a religious practice, though I'm sure it can be for some. For me, Transcendental Meditation (TM) is like a scientific method to calm my brain down and to make my frontal lobe more active. It's an exercise, really. It helps me to have about 10 per cent more conscious thinking, which is good, because we make a lot of decisions in our subconscious that aren't always good – like the decision to smoke cigarettes or to eat bad foods." – Sean Lennon interview with Kelly Dearmore, Dallas Observer
C H A N G E B E G I N S W I T H I N
From anywhere in the world, log in LIVE here on October 16th. Help us raise a little awareness and a lot of money for these brave men and women benefit immensely from the practice of Transcendental Meditation (according to hundreds studies). TM does not require a change in lifestyle, nor is it a philosophy or a religion. It is tailored to each individual who learns the practice. We need your help to heal traumatic stress and raise performance in at-risk populations. Join us October 16th! Wherever you are on the planet - log on to STAGEIT.COM and get a backstage experience "from our rooftop to your laptop!"

↑
Kelly Dearmore
« Ghost of a Saber Tooth Tiger's Sean Lennon: "Once You Frack, You Can't Go Back." »
,
Dallas Observer
,
Thu., May 8 2014
, <
dallasobserver.com
>