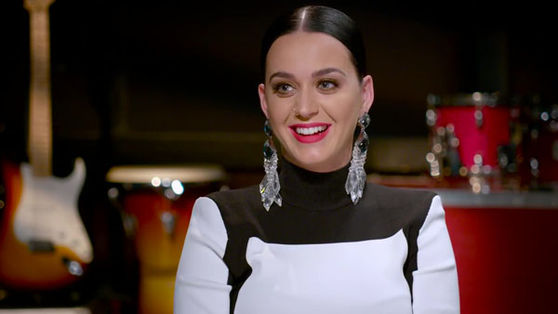 Katy Perry Interview - The Cure For The Common Stress
Katy Perry learned the Transcendental Meditation technique in 2011, and shortly thereafter, her road crew also learned. Watch the video below to hear more about her experience with the TM technique and why she supports the David Lynch Foundation.
Complete Video Transcription
Bob Roth: If someone says what is Transcendental Meditation how do you explain?
Katy Perry: Transcendental Meditation to me is … It's like a great workout for your mind without working out, but you get all the effects of working out. You know I come from a very spiritual world from a very religious upbringing, and it's not religious, it's not spiritual, although I think if you're taking care of your body and your mind that is a spiritual thing. But it doesn't have that kind of religious background. To me it's mostly medical and it's like a little pill but not a pill, it's a practice. So its a little practice that you do, and to me it's the most rest, it's like the most power nap you could ever get.
Bob Roth: And that experience of that quiet, they call it a state of "restful alertness" (according to science), where your mind is completely settled but you're wide awake. And it's sort of "before thoughts". Someone said to me "How do you know when you're twenty minutes are up". I said "Well you can look at your watch".
Katy Perry: Sure.
Bob Roth: It's not like you're going someplace. But that peaceful state that you access just happens quite effortlessly, and that's a wonderful description. One more question: How do you think it's impacted your remarkable career?
Katy Perry: My life is so crazy, it really is, it's extreme. I live in this one percentile, like extreme, you know, I'm zig-zagging all over the world. I'm on a plane more than I am on ground, and this tool helps me find moments of peace – because I don't have a whole lot of time – that extend my day so I can live my fullest capacity. It gives me two days in one day! Like, it just gives me this power you know. And I do it before I write a song sometimes, definitely before I get on stage, and it's just such an incredible, useful, simple tool, that has made such an impact on me and that's why I'm sitting here with you today.
It's just such an incredible, useful, simple tool, that has made such an impact on me and that's why I'm sitting here with you today
Bob Roth: You're very calm on tour, at least with me, because you invited our whole team to come and teach your 40, your team, to meditate.
And I ran into you just outside, you're coming out of a room and we're just sort of chatting and you looked and you said: "Bob, there's 16,000 people waiting for me right, like right around the corner". And you're just like, did that, you were polite to me and you just walked out on the stage, but there was such evenness.
Katy Perry: I'm a multitasker.
Bob Roth: You have a great deal of kindness inside of you.
Katy Perry: Thank you. I think that it would be a shame to have such a great cure all to yourself, like the cure for the common cold, and not to share it with people that are suffering. So it's the cure for the common stress, which stress is a killer these days, and I have a lot of it in my life, and I have a great tool that helps, kind of subside it, and I want to share that, because I don't want people to suffer. I like to lift people up.
Bob Roth: And last question. David Lynch Foundation, our work in schools, our work with women and children who are victims of abuse, our work with veterans … tell me your thoughts on the work of the David Lynch foundation.
Katy Perry: Well I think it's fantastic to be able to give that kind of tool in schools where there is so much going on, from disruptive technology, to bullying, to abuse from home. And to be able to teach them that, and for them to be able to have that throughout the whole educational experience, I think it would just make the educational experience even better.
What you guys are doing with veterans as well, like I know first-hand, people in my own life that have PTSD and you were able to teach one of them, and he said the first time that he learned he slept through the night for the first time in years and so I know that that has profound impact on them.
Bob Roth: The tipping point is tipped when you and I met each other many years ago it was still a new idea but now it's in schools everywhere.
Katy Perry: There's nothing to be scared of. I mean it's just like doing good things for your body. It's like P.E (physical education) for your mind and that's how they should think about it, without all the smelly locker rooms and things like that.
Bob Roth: So, thank you very much this is absolutely fantastic and I love you very much Katy.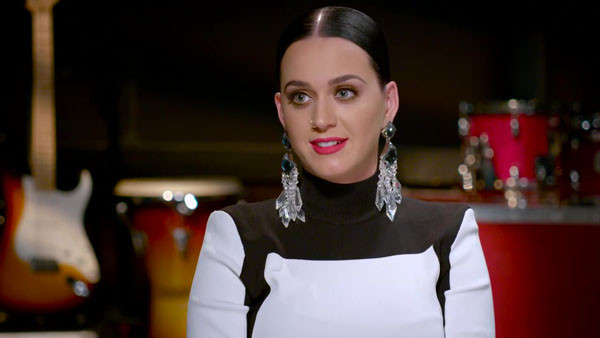 The Video: Produced and edited by the David Lynch Foundation, a non-profit bringing the Transcendental Meditation technique to at-risk populations around the world. Visit www.davidlynchfoundation.org to learn more about their work. Not a paid endorsement.
The Transcendental Meditation Technique: is a simple, natural, effortless technique practiced twenty minutes twice each day while sitting comfortably with the eyes closed. It is easy to learn and enjoyable to practice and is not a religion, philosophy, or lifestyle. Over six million people have learned it — people of all ages, cultures, and religions — and over 380 published, peer-reviewed research studies have found that the TM technique significantly reduces stress, anxiety, and fatigue, and promotes balanced functioning of mind and body.
International David Lynch Fondation: https://www.davidlynchfoundation.org/